Downtown Traverse city
What goes better with a burger and fries than a beer? Probably nothing. So when we stumbled upon an opportunity to join Monkey Fist Brewing Company at State Street Marketplace we knew we couldn't pass it up.
State Street Marketplace
Now Open and Hiring! Applications are available on the About Page.
An old police department horse stables turned brewery and marketplace complete with happy hour specials, regular events and tournaments, there's even an area for the kids to hang out. Sounds interesting right? You really ought to stop by and check it out.
Online Ordering, it's a thing we do now!
Order online and we will have it ready for you at your designated time.
We encourage our chefs to craft new burgers from the very best locally sourced ingredients. Each location's menu includes MBC signature burgers but they also sport some delectable options which are unique to that restaurant.
Featured Burger: Company
The Company Burger. A burger so grand it is emblazoned with our moniker. It has it all, grilled onion, 2 slices of cheddar, 2 strips of delicious smoked bacon, a healthy smattering of mayo, and 2 patties grilled in mustard for maximum flavor. You know you want it. So have it.
In addition to our locally sourced beef burgers, from GALLAGHER Centennial farms, we are proud to serve the Impossible™ Burger. The Impossible™ Burger is made from simple ingredients found in nature, including wheat protein, coconut oil, potato protein, and heme. Feel good about biting into an Impossible™ Burger. No animal, no compromise. Just an Impossible™ Burger instead of a burger made from cows. www.impossiblefoods.com
LOCATION INFORMATION
You can reach us by email at Eat@MidlandBurgerCompany.com. You can also get ahold of us on Instagram or Facebook by following the links below.
State Street Marketplace . 329 E. State Street . Traverse City, MI 49684
Hours of Operation . Sunday 12-7
Wednesday-Saturday 12-9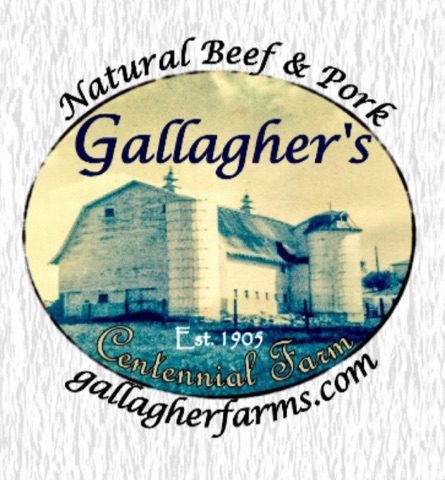 Established 1905, located on the west side of Traverse City. Their cattle are locally grown, antibiotic free, and free from growth hormones, which in turn makes for an excellent burger.
In 2008, Nic and Jen Welty began their second season of Community Shared Agriculture (CSA) farming at Black Star Farms, just south of Suttons Bay, MI. They installed a wood-fired pizza oven in the Black Star Farms market (the Hearth and Vine cafe) and added artisan breads to their line up of produce. Now Jen and her crew of bakers are producing her delicious artisan breads and pastries in the old Covered Wagon market on M204 between Suttons Bay and Lake Leelanau. In addition to baking mighty fine hamburger buns and other delicious breads and pastries at this new location, Jen also runs the retail bakery and farm stand on the property.
Jenkins Potato Farm is a family owned farm that is USDA Great Agricultural Practices (GAP) Certified. They specialize in growing potatoes but they also grow corn, green beans, wheat and rye. We think they grow spectacular spuds, which we hand-cut into Michigan's Best French Fries.
Not looking for meat from a cow? How about meat made from a plant? Impossible™ meat delivers all the flavor, aroma and beefiness of meat from cows. But here's the kicker: It's just plants doing the Impossible.